Posted: 12:27 am Tuesday, October 10th, 2017
By Jake Stewart
Jason Aldean and his wife, Brittany, visited survivors still recovering in Las Vegas hospitals on Oct. 8, one week after gunman Stephen Paddock opened fire on concertgoers during the country singer's headlining show at the Route 91 Harvest Festival.
A powerful photo posted on Brittany's Instagram page shows the married couple standing on an airport tarmac while looking at a distant view of Mandalay Bay Resort and Casino, where the shooter carried out his deadly attack.
"Feels surreal being back in Vegas today," Brittany writes. "Visiting some of the strongest people we have ever met … fighting the toughest battle of them all … for their lives. You have helped us try to begin to start the healing process by seeing the strength each one of you have. Thank you for today. We will never forget. #vegasstrong."
According to "The Blast," Jason and Brittany brought comfort to the recovering shooting victims being treated at Nevada's University Medical Center and Sunrise Hospital and Medical Center.
A photo on the University Medical Center's Twitter page shows Jason posing in front of the facility.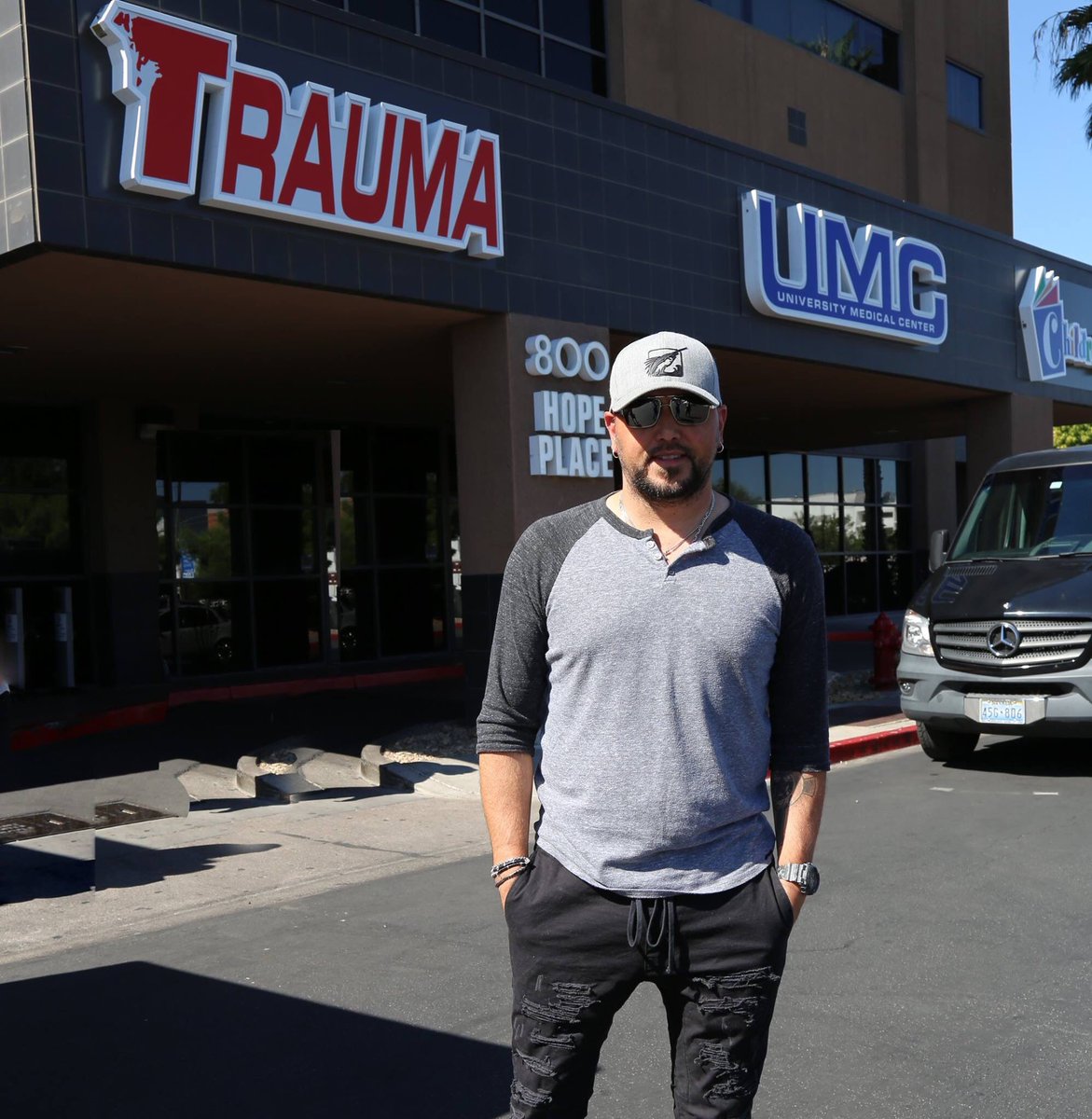 "Our extreme gratitude to country music star Jason Aldean for visiting today," the tweet reads. "His visit helped heal hearts and cheer those who were wounded in this tragedy."
Two more images, posted on local station KLAS-TV (CBS 8)'s Twitter page, show Jason hugging a survivor with Brittany nearby.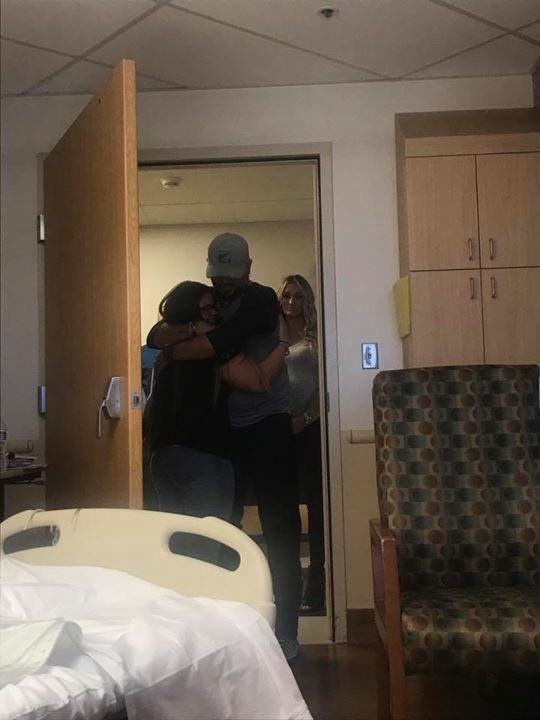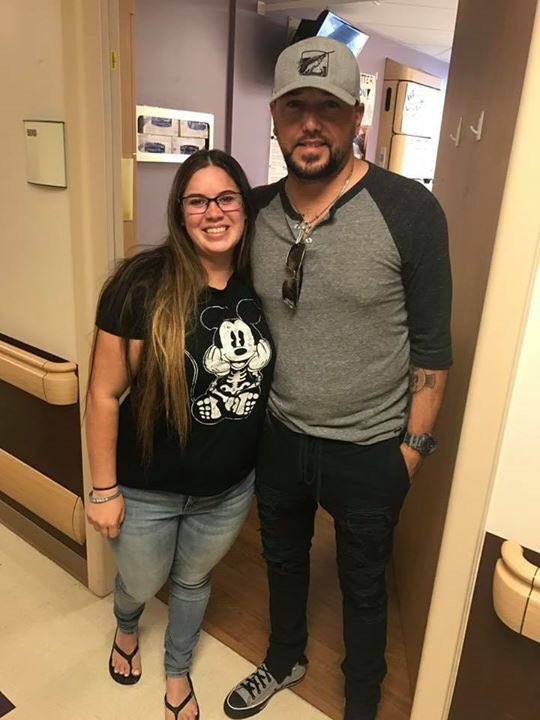 Jason and Brittany's Vegas visit comes one day after Jason's first public appearance since the shooting, where he shared emotional remarks and performed the late Tom Petty's "I Won't Back Down" for "Saturday Night Live's" cold open.
An estimated 22,000 country fans were in attendance at the Route 91 Harvest Festival when the shooting took place on Oct. 1. Fifty-eight people were killed, and more than 500 injured in the attack. Our hearts continue to go out to all of the victims of the horrific and senseless act of violence.
Read More Here===> http://rarecountry.com/news/jason-aldean-and-wife-brittany-fly-back-to-las-vegas-to-visit-with-victims/